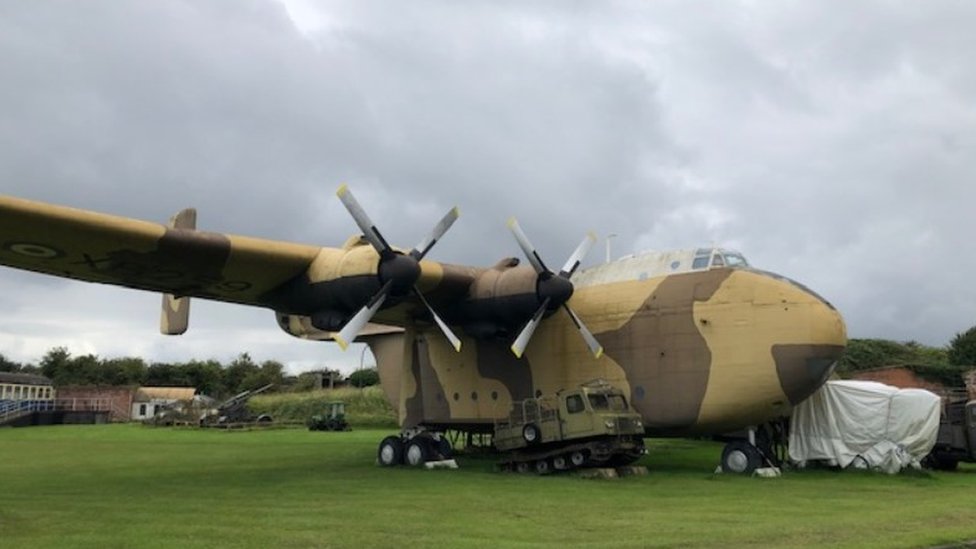 A military museum's entire collection including the last RAF aircraft of its kind and an unexploded bomb dropped on Hull are up for auction.
Fort Paull, a gun battery and fort on the north bank of the Humber Estuary, was a museum before closing in January.
Bids for the last surviving Blackburn Beverley Transporter Aircraft currently stand at more than £3,000.
A pretend skeleton and a waxwork of the Queen are among the
eclectic items up for grabs until 19 September.
Auctioneer Andrew Baitson said: "It's certainly up there with one of more unusual lots we've had."
Mr Baitson said there had been
…
Read More