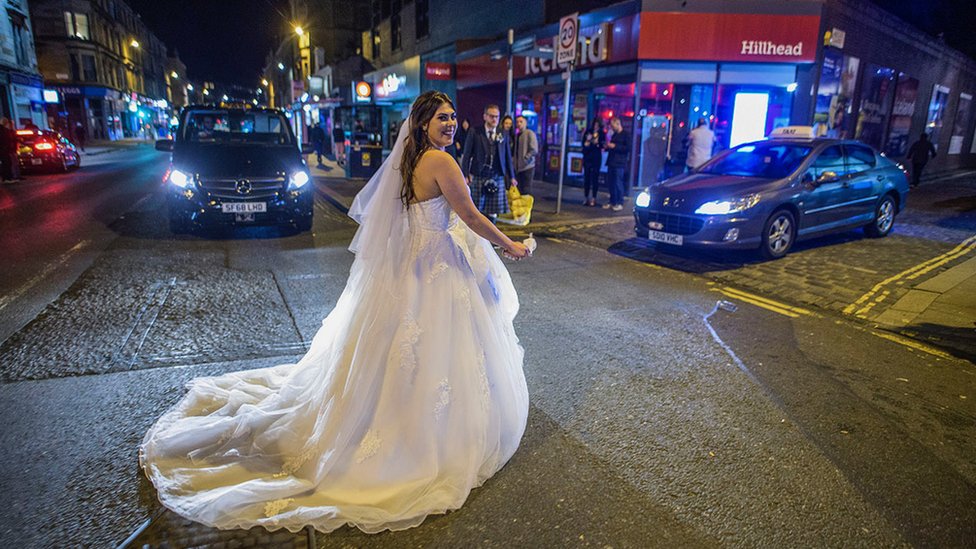 A bride who was photographed on a Glasgow street minutes after the Covid curfew cut short her wedding has said nothing could ruin her special day.
Rowan McCabe was snapped by press photographer Wattie Cheung on Byres Road just after 22:00 on Friday.
Dressed in a full, white bridal gown, she was looking for a taxi with new husband, Jason.
They were supposed to marry in spring but rescheduled in the hope lockdown restrictions would have eased.
But on Friday, new rules came into force which forced
bars and restaurants to close at 22:00.
The wedding ceremony took place below a waterfall at Glengoyne Distillery near Killearn,
…
Read More