This week, Rockstar is offering players a range of bonuses and discounts on GTA Online's special vehicles; cars like the Rocket Voltic or Blazer Aqua. The GTA Online Special Vehicle Week event is currently live. However, players still have a few days to take part before it comes to an end.
The GTA Online Special Vehicle Work Event
"Who doesn't want to whip around the city in heavily modified vehicles like the destructive Phantom Wedge or the hypersonic Rocket Voltic," writes Rockstar; "Indulge your base instincts and make a little extra along the way with Double Rewards for Special Vehicle Work."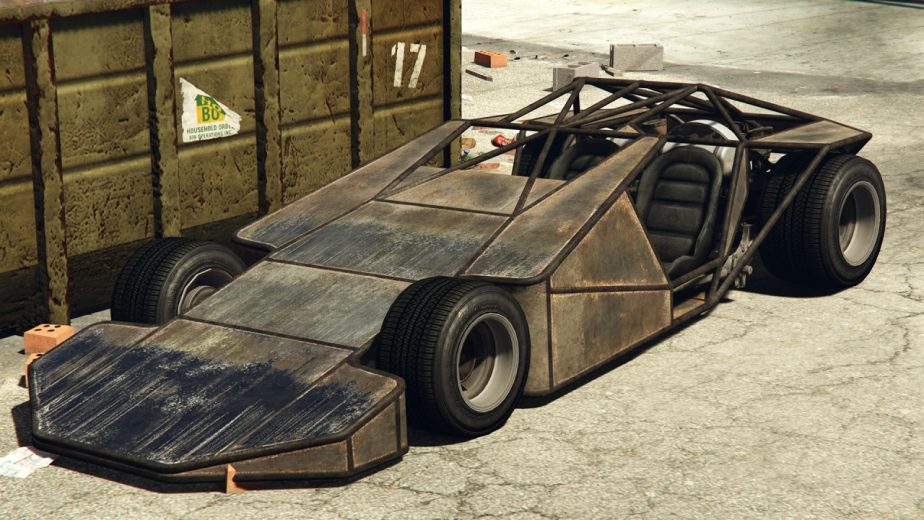 The first feature of the GTA Online Special Vehicle Week event is double rewards for all Special Vehicle Work missions. However, those aren't the only areas currently offering double rewards. Rockstar is also currently offering players double rewards in all Freemode Business Battles, as well as in the Diamond Adversary Series. After that, the focus of the week-long event is, of course, the range of discounts available on GTA Online's "special" vehicles. Unique vehicles such as these rarely appear in weekly event discount lists, so now is an ideal time to pick them up if you haven't already.
Players can currently get 40% off the Phantom Wedge, Ramp Buggy, and Blazer Aqua, as well as 25% off the BF Club. Of course, with all these new vehicles, you'll need somewhere to store them. As such, Rockstar is also offering a 25% discount on all Vehicle Warehouses. In addition, the event also features a 40% discount on all Executive Offices and their various customisations.
Lastly, the Special Vehicle Week event features a range of bonus rewards for players who connect their Rockstar Social Club account to their Prime Gaming account. This pack includes GTA$200,000, but also features the Vespucci Canals Nightclub for free. Players with access to Prime Gaming can also get two bonus discounts; 40% off the Yosemite Rancher and 70% off the Declasse Drift Yosemite.